본문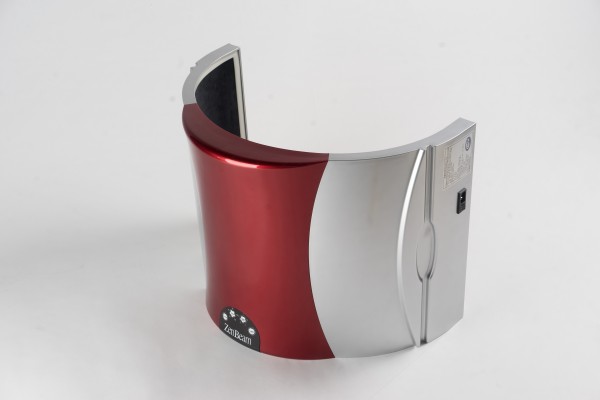 ZenBeam

The Zen-Beam Sauna Heater is a product for medical thermotherapy in use at home or in beauty shops. The far-infrared ray which is warm light the sunlight can make transparent skin and beautiful body-line by promoting blood circulation in the body, and excreting body fat and wastes.

The Zen-Bram with the streamlined shape and intense two-tone color symbolizes the youth, health and the beautiful body line. The product size is 540X660X385, weighting approximately 5 kg. Zen-Beam operates on the main power supply of AC 110V~230V, and in the frequency of 50~60Hz, consuming 900W of power. Through Zen-Beam, increase in the blood flow can be identified, and increased blood flow is the first symptom that we can observe by using far-infrared treatment. Blood cells travel easier through small vessels, and therefore, cold spots such as the hands and feet become warmer and the warmth from far-infrared stays longer. Also, the fat and the toxins are reduced.

• Myungshin Medical Co., LTD was established in 1999, and specializes in the manufacture of far-infrared ray heating treatment devices for medical use. Since the establishment, the company developed the only type of far-infrared ray heater in the world, adopting world-patented panel heater, and kept the first position in terms of domestic market share as a result of continuously supplying far-infrared ray capsules to domestic hospitals and clinics. Also, Myungshin Medical finished the clinical trial in the obesity treatment, and is registered in Food and Drug Administration and started to export to U.K, Belgium and Sweden. The company developed the full automatic far-infrared ray capsule and the multi-purpose small size far-infrared ray capsule, targeting to produce the products with world-first technology, effect, price and user convenience.

• Since establishment, Myungshin Medical Co., LTD had been acknowledged of its innovative technology and products by being designated as the "INNO-BIZ" Company by the Korean Small & Medium Business Administration. Also, various safety approvals were acquired on the product. The company factory was approved and registered as the "Clean Work Site" by the Korean government, and through the specialized technologies possessed by the company, Myunshin Medical Co., LTD acquired many international patents and participated in several government-funded projects.

• Through innovative technologies and products, Myungshin Medical Co., LTD was registered and approved as the innovative venture company by the Korean government, and also the affiliated R&D Center had been acknowledged by the Korean government. The company acquired several certifications including ISO 9001 and also international standards such as the CE Mark. Myungshin Medical Co., LTD also registered and acquired several international patents, including the safe approval of electric products, obtained safe approval of electric products, and on the design of the products.